Digimon Crusader
Talk

9
5,888pages on
this wiki

What could possibly be wrong with gaining knowledge and information?
---
This article is a stub and is missing information.
You can help DigimonWiki by expanding it.
Digimon Crusader (デジモンクルセイダー, Dejimon Kuruseidā?) is an upcoming Digimon video game for the smartphone, it uses art from the Digimon Jintrix cards. It is part of the franchise's fifteenth anniversary.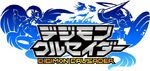 Digimon armies from all corners of File Island have been in a perpetual struggle leaving the island in ruins. Unhappy with the state of the world, Ophanimon summons you – a crusader – to the Digital World. You get a pack of energy cards and are given the task of uniting the island.[1]

External links
Edit
Notes and References
Edit
Digimon
General:
Digimon (creature) | Virtual pet | Card game
Elements:
Digivice | Digivolution | DigiDestined | Tamers | Generals | Hunters | Digital World
Anime:
Adventure (Series 1) | Adventure 02 (Series 2) | Tamers (Series 3) | Frontier (Series 4) | Data Squad (Savers) (Series 5) | Fusion (Xros Wars) (Series 6) | Digital Monster X-Evolution (Movie) | Digimon: The Movie (Dub Movie)
Manga:
C'mon Digimon | V-Tamer 01 | Chronicle | D-Cyber | Next | Xros Wars | Re:Digitize | Re:Digitize: Encode
Video Games:
Digital Monster Ver. S | Digimon World (& 2, 3, 4, Digital Card Battle (JP), Digital Card Battle (Digital Card Arena), Re:Digitize / Decode) | Digimon Rumble Arena (& 2) | Digimon World Data Squad | Anode/Cathode Tamer (& Tag Tamers, D-1 Tamers, Brave Tamer) | Digimon Medley | D-Project | Digimon Battle Spirit (& 1.5, 2) | Digimon Racing | Digimon World DS (& Dawn and Dusk, Lost Evolution, Super Xros Wars Red and Blue) | Digimon World Championship | Digimon Collectors | Digimon Crusader | Digimon Adventure | Digimon Battle | Digimon Masters
Lists of Digimon:
List of Digimon (all Digimon) | Fresh | In-Training | Rookie | Champion | Ultimate | Mega | Super Ultimate | Armor | Hybrid | No Level | Non-Japanese Origin | Partner | Groups
Community:
Fansubs | Fansites | Fan fiction | Relationships