What could possibly be wrong with gaining knowledge and information?
---
This article is a stub and is missing information.
You can help DigimonWiki by expanding it.
Digimon World -Next 0rder- (デジモンワールド -next 0rder-, Dejimon Wārudo -Nekusuto Ōdā-?)[1] is a Digimon video game for the PlayStation Vita. It is part of the Digimon World series. It was announced at TGS 2016 that the game will be receiving an enhanced port to the PlayStation 4 set to release in early 2017 for North America and Europe as both a physical retail release and a digital download.[2] This game will finally have English Dub after Digimon Story: Cyber Sleuth and it's successor Digimon Story: Cyber Sleuth: Hacker's Memory retains the Japanese Dub.
Plot
The game's story centers around two potential main characters: Japanese third-year high school students Takuto and Shiki. Takuto was once a passionate Digimon fan in his youth, even becoming runner-up in a national tournament, but has since become more concerned with adolescent life and wondering about his future. He and Shiki are transported to the Digital World, where they meet their Digimon partners, including Agumon, Gabumon, Biyomon, and Palmon. They are joined on their journey by classmates Kouta Hirose, whose partner is Guilmon, and Himari Ōbuchi who is partnered with a Salamon she nicknamed "Rikka".
Gameplay
Digimon World: Next Order is an open world role-playing game, the gameplay in Next Order is similar to that of Digimon World, Re:Digitize, and Decode, but with the addition of a second Digimon partner. The player navigates the world while raising two Digimon simultaneously. Battles take place using an AI battle system, with the Digimon fighting automatically and the player issuing strategic commands to them
Characters
Credits
Cast
List of obtainable Digimon
Preview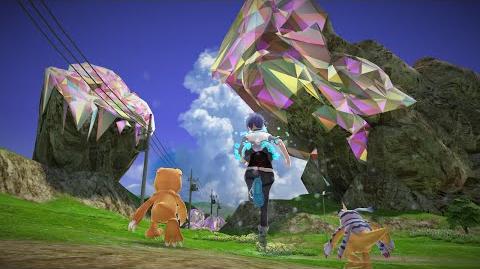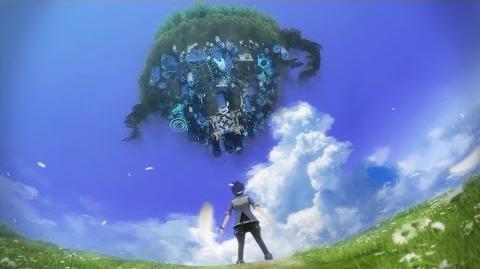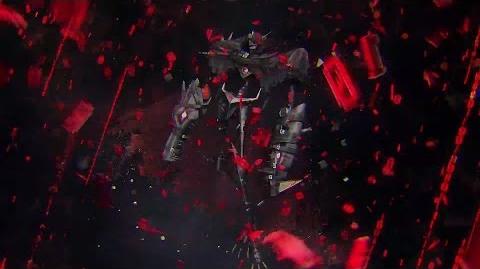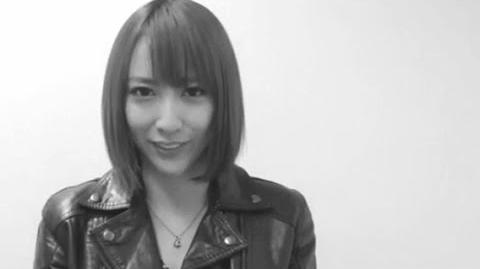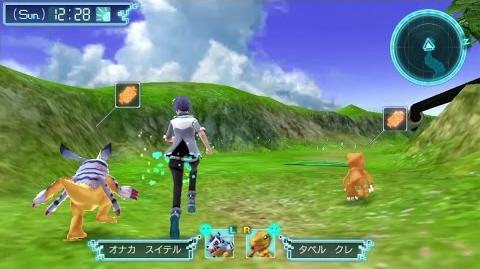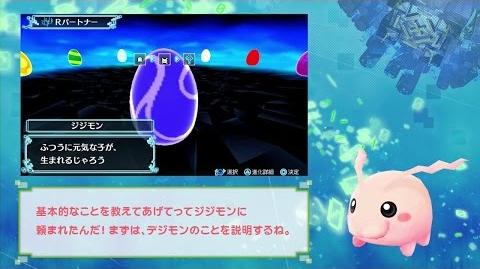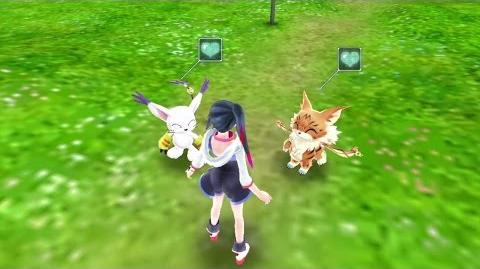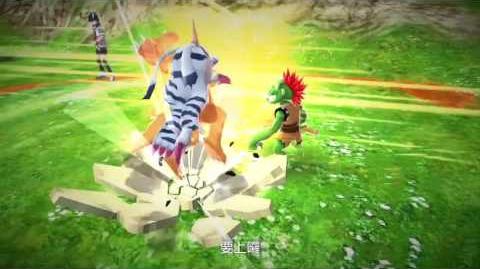 CreditsExternal links
Notes and references
Digimon
General:
Digimon (creature) | Virtual pet | Card game
Elements:
Digivice | Digivolution | DigiDestined | Tamers | Generals | Hunters | Appmon | Applidrivers | Digital World
Anime:
Adventure (Series 1) | Adventure 02 (Series 2) | Tamers (Series 3) | Frontier (Series 4) | Data Squad (Savers) (Series 5) | Fusion (Xros Wars) (Series 6) | Adventure tri. (Series 7) | Digimon Universe: Appli Monsters (Series 8) | Digital Monster X-Evolution (Movie) | Digimon: The Movie (Dub Movie)
Manga:
C'mon Digimon | V-Tamer 01 | Battle!! Digimon | Chronicle | D-Cyber | Next | Xros Wars | Re:Digitize | Re:Digitize: Encode | Cyber Sleuth | Appli Monsters | Appmon Academy!!
Video Games:
Digital Monster Ver.S: Digimon Tamers (& Ver. WonderSwan) | Digimon World (World, 2, 3, 4, Digital Card Battle (JP), Digital Card Battle (Digital Card Arena), Re:Digitize / Decode, Next 0rder) | Digimon Story (World DS, Dawn and Dusk, Lost Evolution, Super Xros Wars, Cyber Sleuth, Hacker's Memory) | Battle Spirit (Battle Spirit, 1.5, 2, Server) | Rumble Arena (Rumble Arena, 2, All-Star) | Anode and Cathode Tamer (& Tag Tamers, D-1 Tamers, Brave Tamer) | Digimon Medley | Digimon World Data Squad | Digimon Adventure | Digimon Universe: Appli Monsters (& Cyber Arena) | Digimon Racing | D-Project | Digimon World Championship | Digimon Collectors | Digimon Heroes! | Digimon Links | Digimon Soul Chaser | Digimon Battle | Digimon Masters | Digimon Jintrix | Digimon Fortune
Lists of Digimon:
List of Digimon (

all Digimon

) |

Fresh

|

In-Training

|

Rookie

|

Champion

|

Ultimate

|

Mega

|

Ultra

|

Armor

|

Hybrid

|

No Level

|

Non-Japanese Origin

| Partner |

Groups

Lists of Appmon:
List of Appmon (

all Appmon

) |

Standard

|

Super

|

Ultimate

|

God

| Buddy
Community:

Fansubs

|

Fansites

|

Fan fiction

|

Relationships
Ad blocker interference detected!
Wikia is a free-to-use site that makes money from advertising. We have a modified experience for viewers using ad blockers

Wikia is not accessible if you've made further modifications. Remove the custom ad blocker rule(s) and the page will load as expected.