Agumon is a Digimon character in Digimon Adventures 02: Legacy
Agumon
(アグモン)
Partner(s):

Mason Ito

Digivolution
Fresh
Botamon
In-Training
Koromon
Rookie
Agumon
Champion
Greymon
Ultimate
MetalGreymon
Mega
WarGreymon
Description
Agumon is a Rookie Digimon who looks like a tiny yellow dinosaur. He is kind, friendly and gentle. His partner is Mason Ito. They first met when Agumon came in the human world in a Digi-Egg and hatched as Botamon and digivoled to Koromon. When Mason and Koromon heared that a Leomon came in their world they try to fight him and Koromon digivole to Agumon. In the battle Mason punches Leomon and gets a DNA charge in his fist like in the fifth serie. Then Agumon digivoled to Greymon to fight Leomon.
Attacks Pepper Breath: Shoots a fireball from its mouth. Spit-Fire Blast: Heats up the flame in his mouth and then shoots a large amouth of flames.
Other Forms
In The events of Legacy, Agumon raises several forms, in spite of his Rookie form is the one that he sets mostly.

Botamon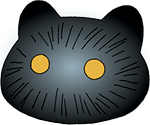 Botamon is Agumon's Fresh form. He comes back to this form from unable to control the Burst Mode.

Koromon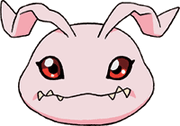 Koromon is Agumon's In-Training form. He takes this form after digivoling from Botamon from unable to control the Burst Mode.

Greymon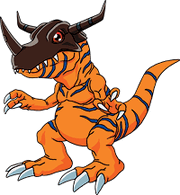 Greymon is Agumon's Champion form. He takes it for the first time to fight Leomon using Nova Blast.
MetalGreymon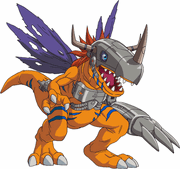 MetalGreymon is Agumon's Ultimate form.
WarGreymon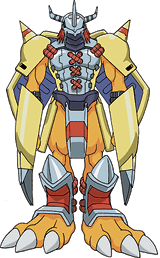 WarGreymon is Agumon's Mega form. He has enough power to destroy a whole forest.

VictoryGreymon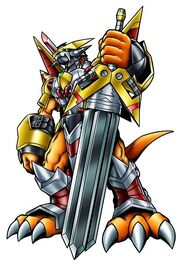 VictoryGreymon is Agumon's Burst Mode even though it does not say burst mode in his name.
Ad blocker interference detected!
Wikia is a free-to-use site that makes money from advertising. We have a modified experience for viewers using ad blockers

Wikia is not accessible if you've made further modifications. Remove the custom ad blocker rule(s) and the page will load as expected.