Betamon is a Digimon character in Digimon Aventure 02: Legacy .
Betamon
(ベタモン)

Partner(s):

Taiki Kamiya

Digivolution
Fresh
Pichimon
In-Training
Bukamon
Rookie
Betamon
Champion
Seadramon
Ultimate
MegaSeadramon
Mega
MetalSeadramon
Description
Betamon is a Rookie Digimon with a brave personnality and good friendship. He could become a great hero one day. After a while Betamon met Taiki Kamiya and they became friends and partners. When Taiki was going back to the real world he brought Betamon with him but as Bukamon his In-Training form, he should him to his father Taichi from season 1. Betamon and Taiki or Tak for short are best friends and they do almost everthing to gether like fight, play, Betamon evens helps Tak with his homework sometimes. Betamon loves to eat, play and if have to he loves to fight.
Other Forms
In The Legacy , Betamon raises several forms, in spite of his Rookie form is the one that he sets mostly.
Pichimon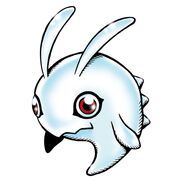 Pichimon is Betamon's Fresh form. He resumes to this level after fighing as MegaSeadramon.

Bukamon

Bukamon is Betamon's In-Training form. He is more innocent than Betamon and sees the life as a game.

Seadramon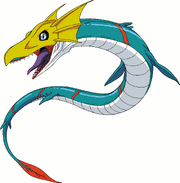 Seadramon is Betamon's Champion form. He is really more powerful and smarter than Betamon, he is also more aggresive than him.
MegaSeadramon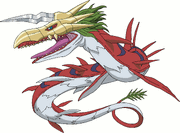 MegaSeadramon is Betamon's Ultimate form. After fighting as him, Betamon resumes to Pichimon.
MetalSeadramon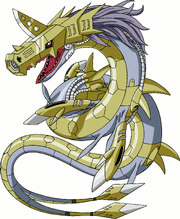 MetalSeadramon is Betamon's Mega form. He is really less docile than Betamon's other forms.
GigaSeadramon
GigaSeadramon is Betamon's Burst Mode. In order to become GigaSeadramon, Betamon owes becomes MetalSeadramon and accumulate enough power and will. Even though it dosen't say burst in his name it is still his burst mode level.