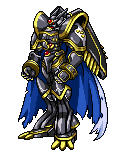 DigiForumRPG is one of the Many Digimon-Based Roleplay Sites. Created on December 9th 2012, the Site was quickly Furnished by a single Admin. It took a while but weeks later People Started to join and today it is still growing. The Sites Mascot is Dorumon and Its Evolutions.
Chris, Creator and Admin
The Digimon Dorumon is Used by the Creator, Chris. Chris Participates frequently in Roleplays and constantly announces events to help out members. Chris is a really friendly person and isn't afraid to helpout new members.
The Site.
Digi-Forum RPG
General-Where News and Other Stuff Is Located
♦News-Changes and Events Brought to the Members
♦Plot-The Main Outline of the Roleplays
♦Boss/Minor Boss/Wild Digimon Storage-Here you can check out what Bosses and Digimon you may Face in your adventures
♦Advertising-Advertising is Promoted in this Site and we would Liek to Affiliate with others
Character Applications-Here is where you make your roleplaying Character
♦Character Applications-Where you send in your Application
♦Approved Characters-Accepted Applications
♦-Made Digimon Lines-Pre Made Digimon Lines that can be Used in your Application
Roleplay Areas-The Most important Place!
Earth-Earth Of Course
♦School
♦Park
♦ Center-Missions can be accepted Here
Digital World-Bronze+ Only(This means you must reach a certain Level to play in here)
♦Digi-Central-Shops are Located Here
♦Desert Area
♦Snow Area
♦Forest Area
♦Unknown Area-Gold+ Only(This Area contains A Major Bosses Lair,Its Very Dangerous)
Battle Arena-Here you can battle other Members
♦Regular Battle Zone-Basic Battle Area
Non-Plot Roleplays-We allow non-Digimon Roleplays Here.
♦Non-Digimon Roleplays
Link to the Site:DigiForumRPG
Ad blocker interference detected!
Wikia is a free-to-use site that makes money from advertising. We have a modified experience for viewers using ad blockers

Wikia is not accessible if you've made further modifications. Remove the custom ad blocker rule(s) and the page will load as expected.