JIMBOMON
Part of the SIMPSON family.
Ultimate Level.
Reptilian Type.
Found in the dense waters of Wacky Waters: Water Adventure Theme Park.
Used as cotton harvesters in the first global conflict i.e. World War I.
Attacks:
Wool Cap Assault: An unrelenting bombardment of a wool product.
Wooly Bully: Intimidates the opposing force to give up all gold pieces.
King Kung Fu: Not definable.
Armageddon (Ultimate Attack): Combines the Black Plague, Anthrax, and 
     Ugly Betty to form an unholy potion that can destroy even the strongest
     enemy with a single blow.     
Their favorite foods include butterfingers and Kwik-E Mart Sluuuuuuuuuuuurps.
Their favorite band is Skullotors.
Their favorite movie is Rocky IV, all Rockys fail in comparison to it in their own opinion.
Their favorite show is Squidbillies, they enjoy offbeat humor that only want-to-be rednecks
would enjoy.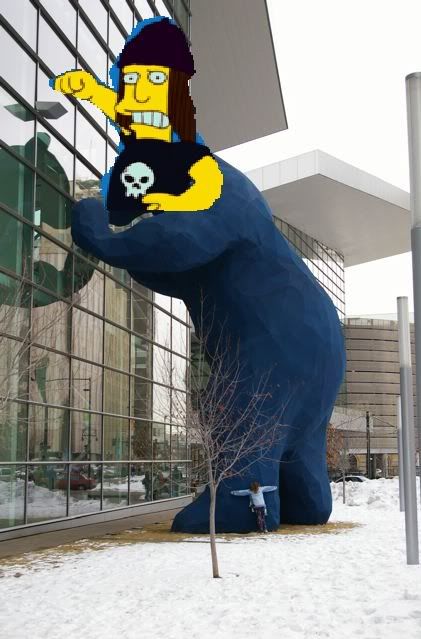 Ad blocker interference detected!
Wikia is a free-to-use site that makes money from advertising. We have a modified experience for viewers using ad blockers

Wikia is not accessible if you've made further modifications. Remove the custom ad blocker rule(s) and the page will load as expected.