Ryo is seen flying on him.

Attacks
Plasma Cannon: Shoots the opponent at point-blank range with an ultra-high energy plasma shell from its mouth.
Other forms
MetalGreymon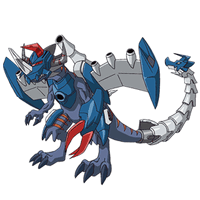 MetalGreymon is the Digi-Xros of Greymon and MailBirdramon.
This form is seen near all the time Ryo is seen.
Attacks
Trident Arm: Smashes its claw into the opponent, a technique exceptionally enhanced in offensive power due to adding extremely high-temperature claws on top of Greymon's already mighty strength.
Giga Destroyer: Annihilates all of the opponents surrounding it by emitting ultra-high energy, homing laser beams at them.
ZekeGreymon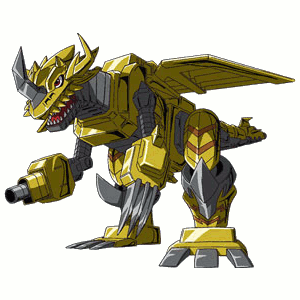 ZekeGreymon is the digivolved form of MetalGreymon.
Attacks
Trident Fang
Destroy Smasher
Zeek Flame
Plasma Railgun
Final Strikes