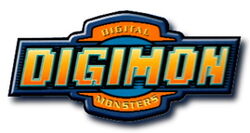 Welcome to the Fan space of the Digimon Wiki! This is the place where the creativity of our members can shine by posting their own creations to be viewed, as well as containing pages relevant to the fandom in general. For information on how the Fan space works, and how to add info, please see here.
Don't forget to check out our opinions on some of the best fan fiction on the 'net!
Ad blocker interference detected!
Wikia is a free-to-use site that makes money from advertising. We have a modified experience for viewers using ad blockers

Wikia is not accessible if you've made further modifications. Remove the custom ad blocker rule(s) and the page will load as expected.