Ryudamon is one of the main characters of the upcoming fanfiction, Digimon Fontier: Legacy
Description
This Ryudamon is the partner of Fan:Eric Renaud. Details about his past are that Eric came to the Digital-World and they became partner. Later Ryudamon digivoled to Ginryumon his champion form to fight Seadramon. After that fight Eric and him became best friends.
Tokomon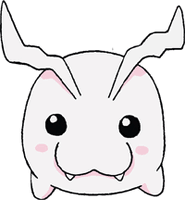 Tokomon is the In-Training form of Ryudamon. He became him after losing control of his Ultimate form Hisyarumon.
Ginryumon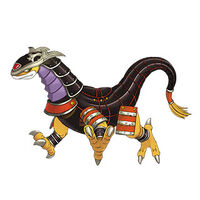 Ginryumon is the Champion of Ryudamon. He first appeared when he and Eric battle Seadramon.
Hisyarumon
Hisyarumon is the Ultimate form of Ryudamon. After losing control as him Ryudamon came back as Tokomon his In-Training form.
Owryumon
Owryumon is the Mega form of Ryudamon.
Ad blocker interference detected!
Wikia is a free-to-use site that makes money from advertising. We have a modified experience for viewers using ad blockers

Wikia is not accessible if you've made further modifications. Remove the custom ad blocker rule(s) and the page will load as expected.