Terriermon is a fictional character from the Digimon media franchise. Terriermon is one of the partner digimon of Dallin, the alternate version of Willis, & the twin brother of Lopmon.
Description
Attacks
Terrier Tornado (Petit Twister): Generates a tiny tornado by spinning its ears like a propeller.
Bunny Blast (Blazing Fire): Spits out shots of superheated air.
Other Forms
Gummymon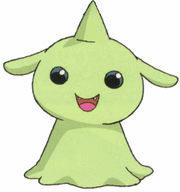 Gummymon is Terriermon's In-Training form.
Attacks
Double Bubble (Double Bobble): Spits out a lot of adhesive bubbles.
Rapidmon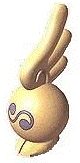 There are two types of Rapidmon: the Ultimate form of Terriermon & the Golden Armor Digivolved form via the Digi-Egg of Destiny.
Attacks
Rapid Fire: Rapid-fires homing missiles from both of its arms.
Tri-Beam (Golden Triangle): Fires a beam from its whole body that completely disassembles the opponent's data.
Homing Blast (Homing Missile): Fires homing missiles from the launcher on its back.
Miracle Missile (Golden Triangle)
MegaGargomon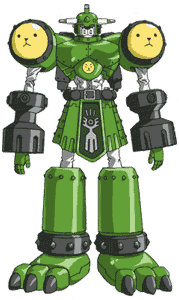 MegaGargomon is the Mega form of Terriermon.
Attacks
Mega Barrage (Burst Shot): Volley fires its firearms.
Giant Missile: Fires gigantic megaton-class missiles from the gun turrets on its shoulders.
Ad blocker interference detected!
Wikia is a free-to-use site that makes money from advertising. We have a modified experience for viewers using ad blockers

Wikia is not accessible if you've made further modifications. Remove the custom ad blocker rule(s) and the page will load as expected.