Ad blocker interference detected!
Wikia is a free-to-use site that makes money from advertising. We have a modified experience for viewers using ad blockers

Wikia is not accessible if you've made further modifications. Remove the custom ad blocker rule(s) and the page will load as expected.

What could possibly be wrong with gaining knowledge and information?
---
This article is a stub and is missing information.
You can help DigimonWiki by expanding it.
On Christmas Day, Ken and Matt went to Mexico and met a Gotsumon in some Mayan ruins. He is the Digimon Partner of a young girl named Rosa.
Description
Other Forms
Monochromon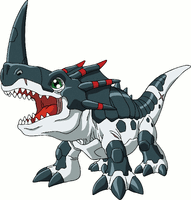 After digivolving into Monochromon, he helped Stingmon and WereGarurumon fight Dokugumon and Minotarumon.

Notes and References