What could possibly be wrong with gaining knowledge and information?
---
This article is a stub and is missing information.
You can help DigimonWiki by expanding it.
On Christmas Day, Ken and Matt went to Mexico and met a Gotsumon in some Mayan ruins. He is the Digimon Partner of a young girl named Rosa.
Description
Other Forms
Monochromon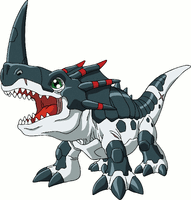 After digivolving into Monochromon, he helped Stingmon and WereGarurumon fight Dokugumon and Minotarumon.

Notes and References