Human form
Talk

0
5,892pages on
this wiki
Several Digimon have the ability to take on a human form. This is usually done to avoid suspicion while in the Human World, and generally hinders their combat abilities.
Possession of a human form is usually a character trait, rather than a species wide ability, although there are exceptions.
Fiction
Digimon Adventure
Digimon Tamers
Digimon Data Squad
Digimon Xros Wars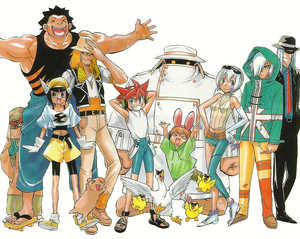 When they journey to the Human World, Wizardmon and Baromon user their magic to disguise their allies in Xros Heart and Blue Flare as humans and Human World animals.