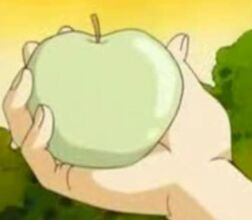 Meatapples are food items eaten in Digimon Frontier. Although they look like apples, they are like meat in terms of substance, so they have to be cooked before being eaten. According to Bokomon, there is a Meatapple for each type of meat in the world. Welcome to My Nightmare
Ad blocker interference detected!
Wikia is a free-to-use site that makes money from advertising. We have a modified experience for viewers using ad blockers

Wikia is not accessible if you've made further modifications. Remove the custom ad blocker rule(s) and the page will load as expected.