What could possibly be wrong with gaining knowledge and information?
---
This article is a stub and is missing information.
You can help DigimonWiki by expanding it.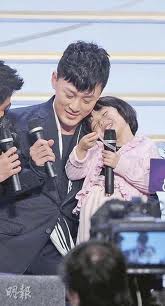 Raymond Lam is a Hong Kong actor and singer, and is the singer of the theme song for the Cantonese dubs of Digimon Adventure through Digimon Frontier.
Raymond Lam worked with TVB, and was encouraged by the Director of TVB Dub Studio to sing the version of the theme song that was eventually chosen for the show.